Federal Government Staffing Agency Division
Scrolltab provides staffing services and solutions to federal government agencies throughout the United States.
Our government employment agency division provides staffing to:
Security Clearance Recruiting Firm
What is Security Clearance Recruiting?
Security clearance recruiting is a specialized staffing and recruiting service that focuses on identifying and attracting candidates for roles in highly-sensitive areas that require a security clearance. Positions can be located at either a government facility or a government contractor's worksite.
Candidates for security clearance jobs must be dually qualified; not only do they need to hold the requisite skills and experience to perform the daily duties of the position, but they also must hold the backgrounds and credentials to gain access to classified information and areas. The recruitment process for cleared candidates can be fast-paced and highly competitive; oftentimes top candidates are already working and/or hold multiple job offers.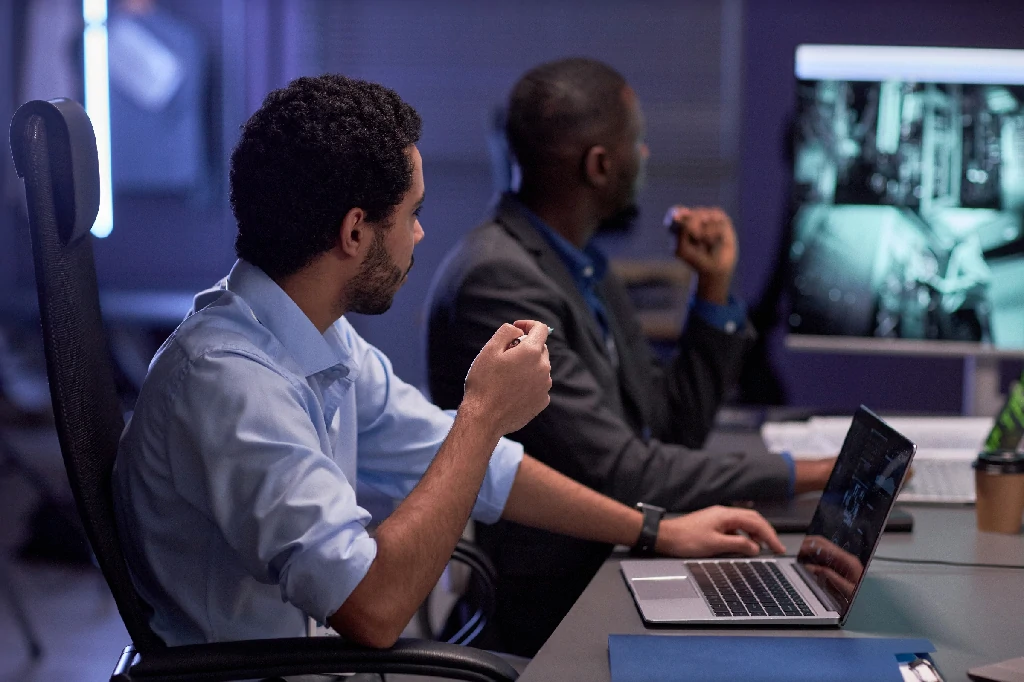 Types Of Security Clearance
When it comes to authorizing public sector employees to access sensitive information there are three main types:
Confidential– The basic level of clearance given to most military personnel. This classification's information would likely cause some damage to national security if leaked.
Secret– Disclosing information at this level would cause serious damage to national security.
Top Secret– Information leaked at this classification would cause grave danger to national security.
Security clearances for top secret, secret, and confidential matters require a renewal every 5, 10, and 15 years, respectively.
There are three additional authorizations that may affect what information security cleared employees can handle:
Sensitive Compartmented Information (SCI) Clearance– provides access to sensitive data as it pertains to the individual's role or department on a need-to-know basis. For example: nuclear weapon jobs
Special Access Program (SAP) Clearance– authorizes on a select few individuals working on a project. For example: military technology development
Agency Specific Clearance– Agencies permit individuals to have access to low accessibility information need to complete a specific task
Considerations For Security Clearance Job Hiring
When searching for talent to fill security clearance roles, it is important to consider the following key factors:
Is the applicant trustworthy and able to handle sensitive information?
Does the applicant have a criminal background?
Does the applicant have ties to foreign countries?
Does the applicant indicate that they want to serve their government or country?
The aim of background checks and investigations for security clearance jobs is to ascertain where the applicant stands on these topics to determine if they should be hired.
Security Clearance Applicant Vetting
To prevent the unauthorized dissemination of sensitive information, employers must properly vet candidates to ensure they are trustworthy when handling or coming into contact with sensitive data. These checks are comprehensive but are essential to properly vetting individuals before providing them access to important data.
A typical clearance vetting process includes five main steps:
1. Initial Investigation– The job seeker must provide fingerprints and answer personal questions related to employment history, family, and connections to other countries
2. Background Checks and Investigations– The interviewee undergoes several tests ranging from polygraphs to local and national background checks.
3. Personal Interviews– An investigator likely interviews the clearance applicant and their friends or family on questions related to background, drug and alcohol use, and international travel.
4. Decision– The agency will decide if they will move forward with granting the applicant security clearance based on the data collected in previous steps
5. Briefing– When approved, the applicant will be briefed on expectations with their new clearance and will sign a nondisclosure agreement vowing to protect the transmission of sensitive data or face penalties
The Challenge Of Hiring Security Clearance Talent
Security clearance jobs are one of the toughest positions to fill due to the competitive landscape and high demand for these roles. Data shows the talent pool for cleared candidates is both limited and shrinking, thus making cleared positions increasingly harder to recruit for. In 2013, there were an estimated 5.1 million people who had active security clearances, which shrunk to 4.2 million people in 2015.
According to the FY17 Annual Report on Security Clearance Determinations from the Office of the Director of National Intelligence, between 2016 and 2017 the number of candidates who were investigated and adjudicated favorably decreased by 1.2 percent. The report also notes that the number of denials (+0.5%) and revocations (+0.6%) for clearance also increased during that time period.
Although clearance jobs are commonly assumed to be typical government roles, the most in-demand positions are in IT and managerial roles, such as network engineer, project manager, and systems administrator. In 2016, 44 percent of available security clearance jobs were for IT positions. Of those open roles, 48 percent were for software engineer and information analyst roles.
Vulnerable Information Types
Before discussing the types of security clearance it is important to understand the types of sensitive information that individuals with proper authorization will handle. There are two main types:
Controlled Unclassified Information (CUI)– data that can be accessed by authorized employees but can't be redistributed to people who don't require it for their job
For Official Use Only (FOUO)– information that, while unclassified, is exempt from public release under the Freedom of Information Act because it's not suitable for public release